Experience the freedom and relief of our sling-based leash

Hundreds of
5-Star Reviews


Lab-Tested for
Ergonomics
Less impact, more comfort.
Our sling-based leash distributes force across your core instead of your shoulder, arm, or wrist.
Get double the power of a conventional leash as our patented sling activates your core while taking stress off your shoulders and arms.
Hands-free when you want to be
When you go hands-off, you get the comfort and convenience of having both hands free, while still retaining control.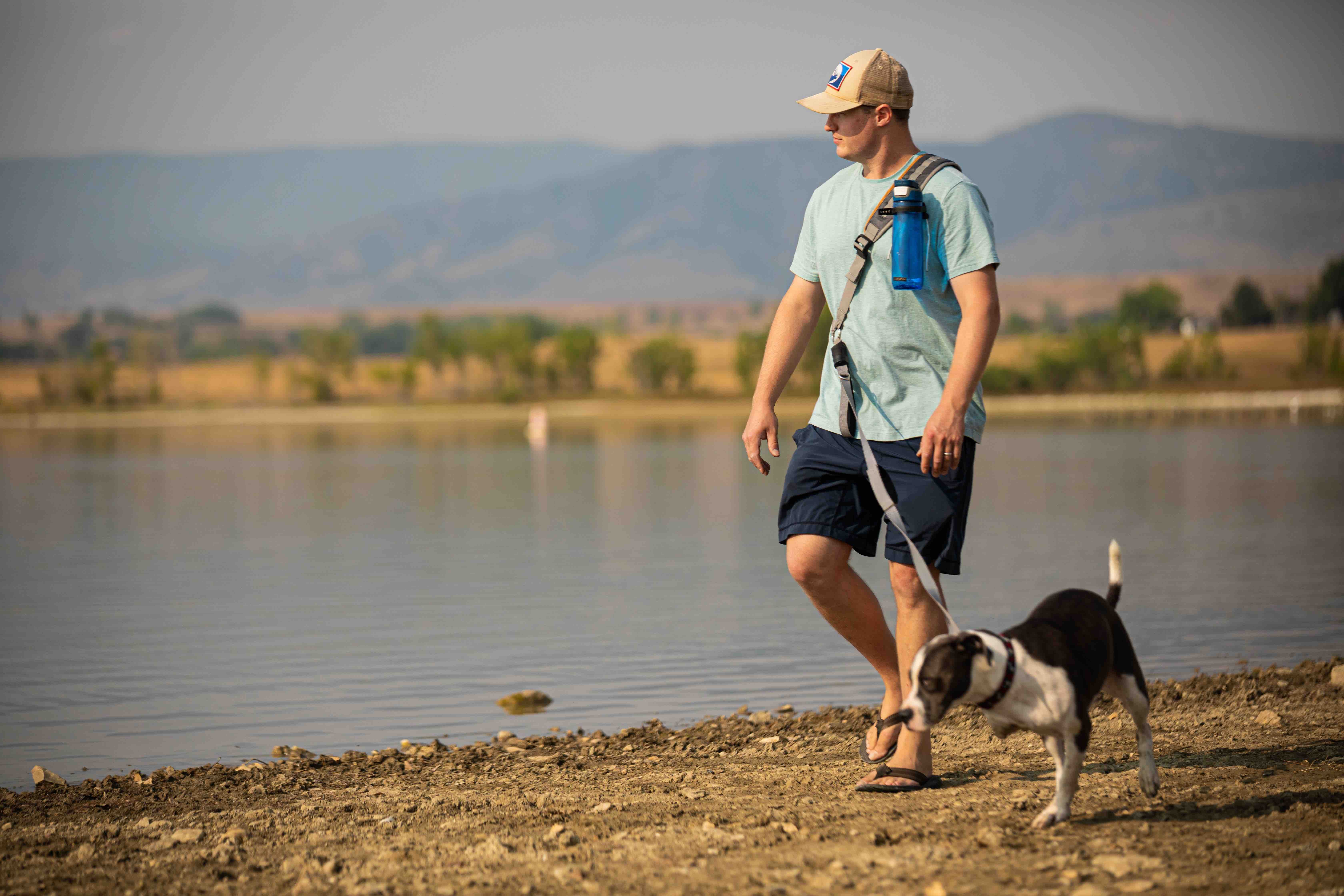 Strength through stability
Our innovative sling design helps you maintain a more stable posture by leveraging the strongest parts of your body.
Adaptable for any activity
You'll feel confident knowing you can comfortably control your dog no matter where you're going, or how long you'll be there.
The only leash designed with your comfort and safety in mind
Everything about this leash is designed to reduce stress and provide additional support for the person walking the dog, while also taking your dog's needs and tendencies into account.
Two perfectly
placed handles


Multiple points
of adjustability

Cool, slim design
for any season


Secure twist-lock
mechanism
What Customers Are Saying
Frequently asked questions
Nervous about the hands-free option?
Is this only for certain size dogs?
Why don't you sell a harness too?
What's your warranty policy?