---
The most enjoyable walk you've ever taken your dog on
By attaching the Hands-Free Comfort Leash™ to the LifeHandle base sling, you have the most comfortable way to walk, run, hike or simply hang out with your dog. Unlike other leashes, the Hands-Free Comfort Leash distributes the dog's pull force across your core, instead of your shoulder or hip, all while keeping both hands free.
how it works
LifeHandle was designed to work with gravity, not against it. By distributing weight across your core and through various points on the harness, you'll feel like you're walking your dog on the moon.
---
---
a perfect fit for any outdoor activity
The loop handle on the leash also serves as a shock absorber designed to handle around 25 pounds of pull force. That's just enough to help brace a small dog, while also standing up to the yank of a larger dog who just saw a squirrel.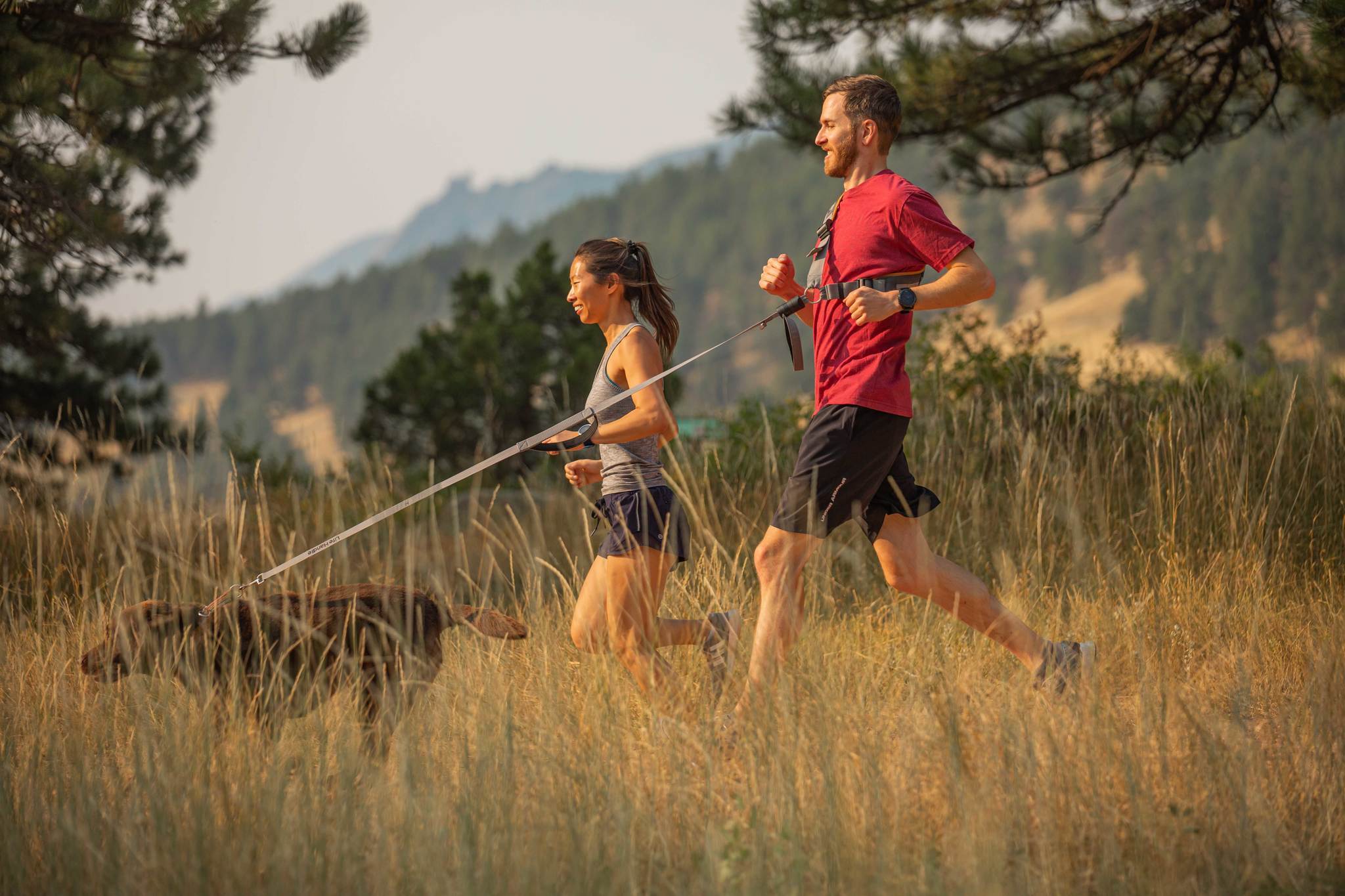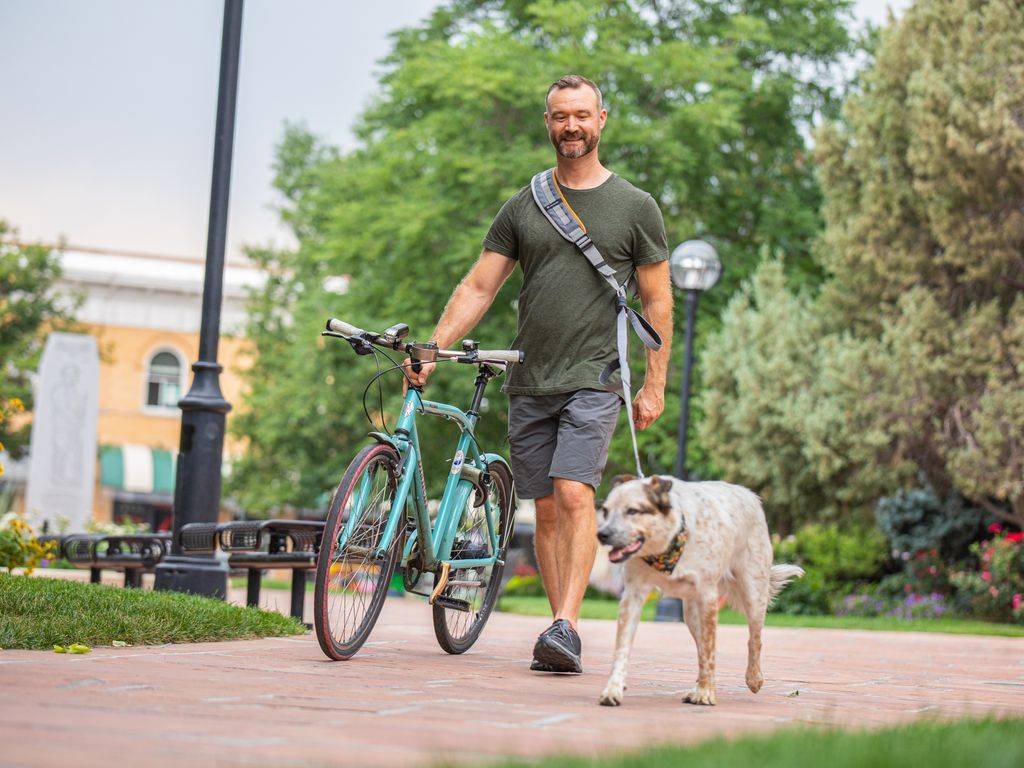 ---
we know hands-free isn't always an option
That's why there are two thoughtfully placed loop handles - one nearest the sling, and one at the midway point of the leash. Unlike other leashes, there's no need to wrap the leash around your wrist or grab the dog by the collar in tight situations.
---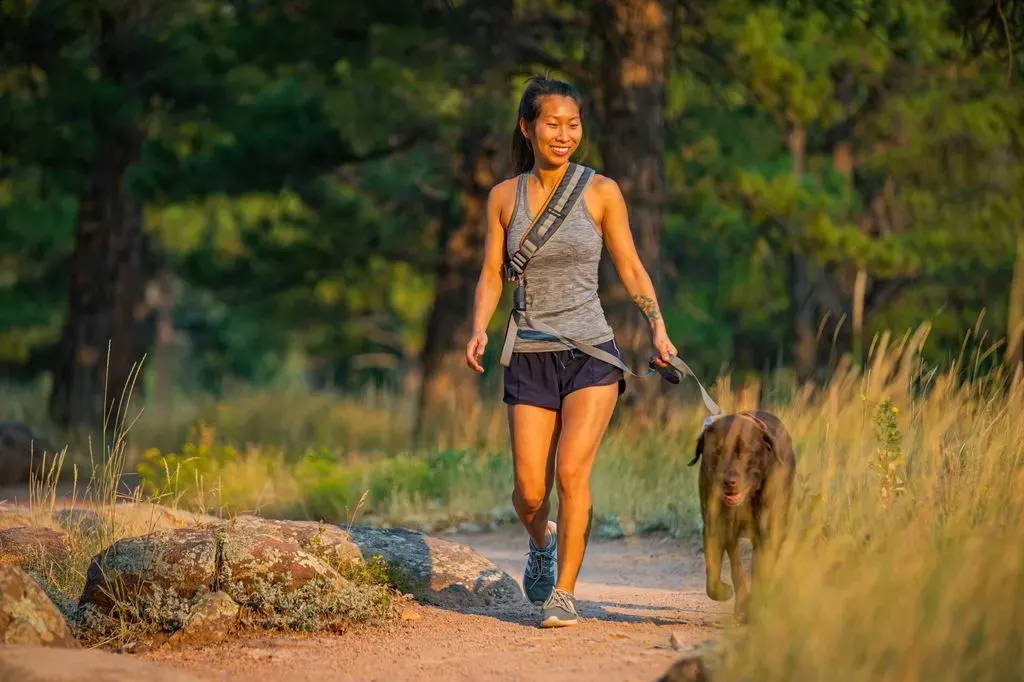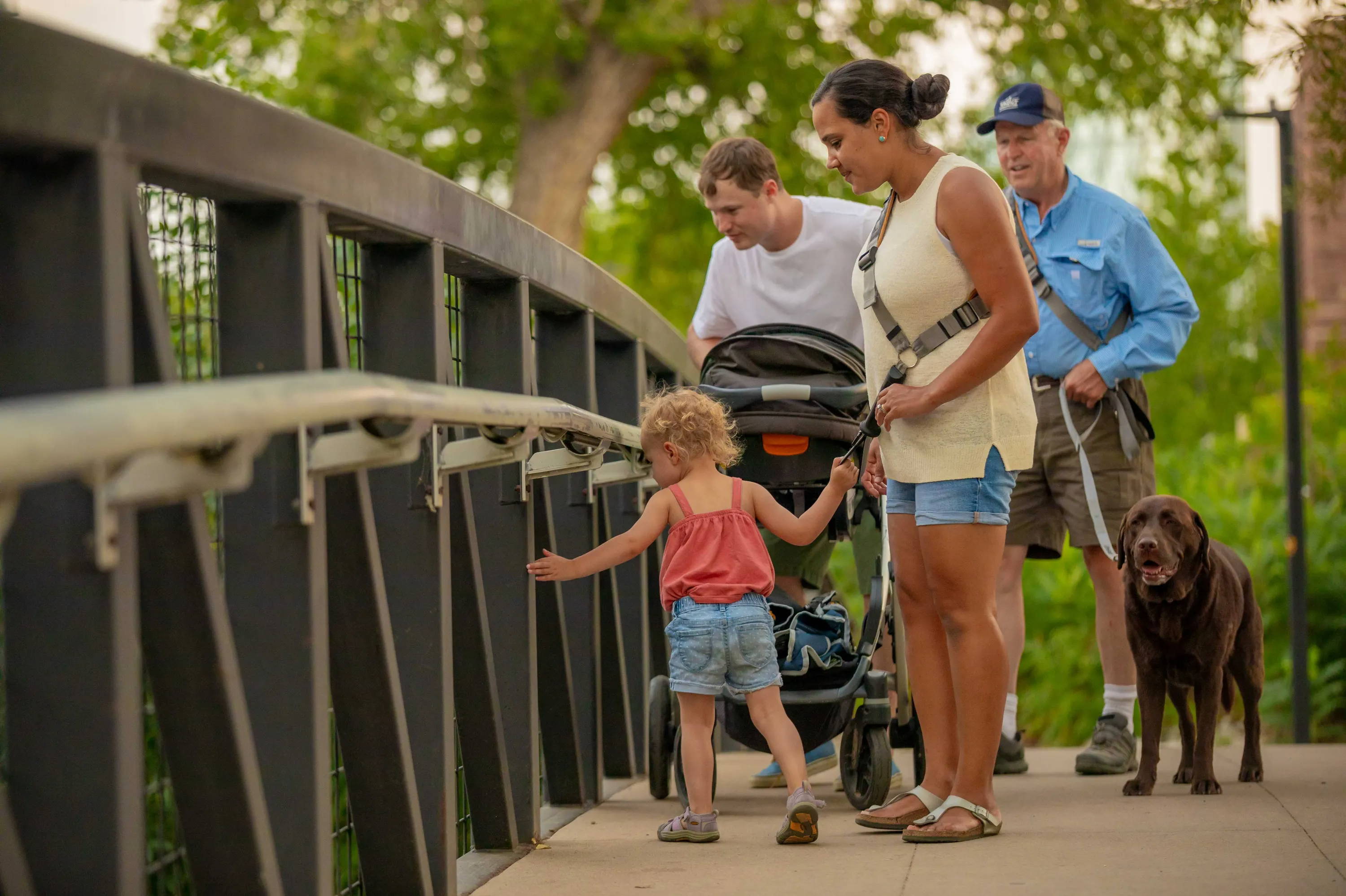 ---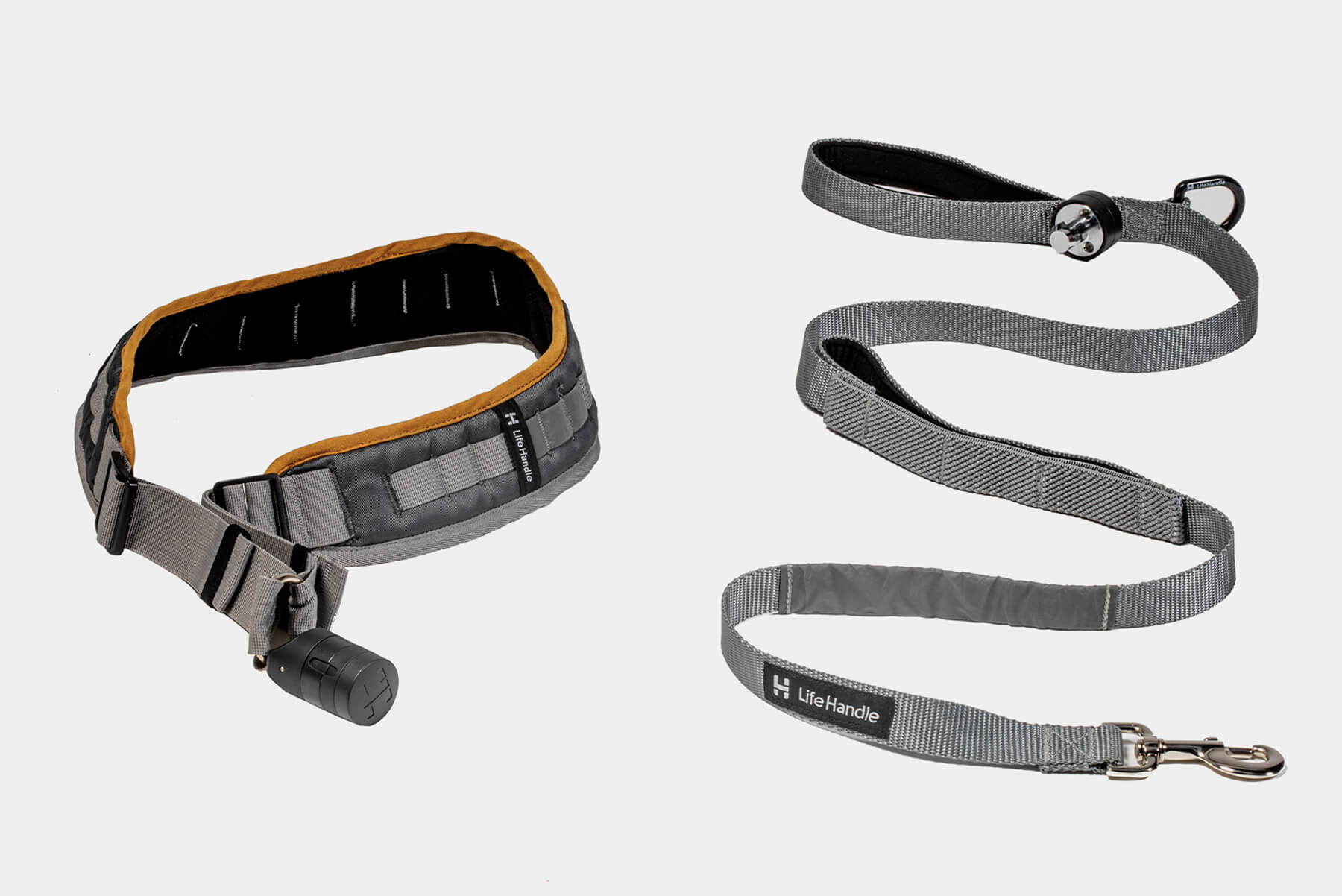 ---